Working with La Casona Garden Design on a Landscaping Project achieving a wonderful outcome full of green mindfulness.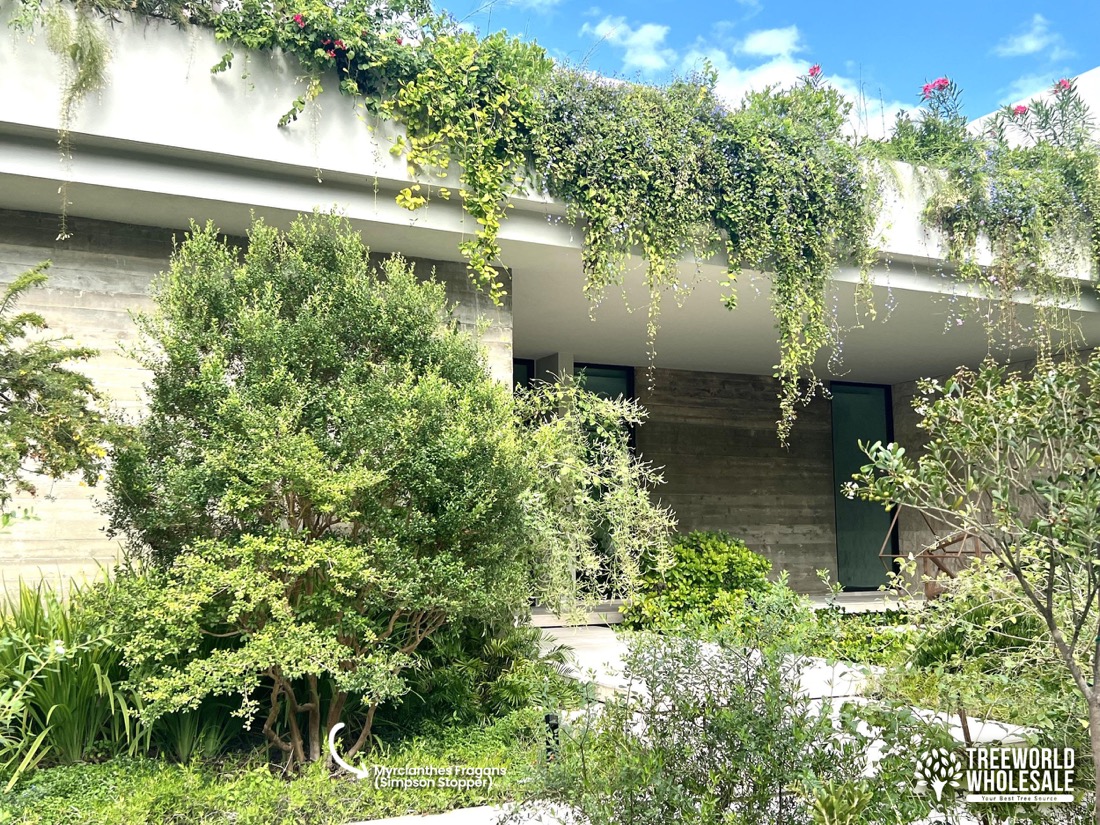 Maybe I'm making a bold statement here, but the green is changing the world and slowly becoming the new drive and definitely the new item.  I'm attributing most of it to newfound consciousness where we prefer nature over concrete, tranquility over commotion, and of course the notion of choosing how we connect with what surrounds us.

Some call it mindfulness (the quality or state of being conscious or aware of something). For me it kind of is. Maybe this is one of the reasons why I enjoy what I do so much. But also, I enjoy working with landscapers as skillful and talented as "La Casona." With the ability to transform any space they get their hands on into a meditation venue, a  paradise, where architecture merges with nature.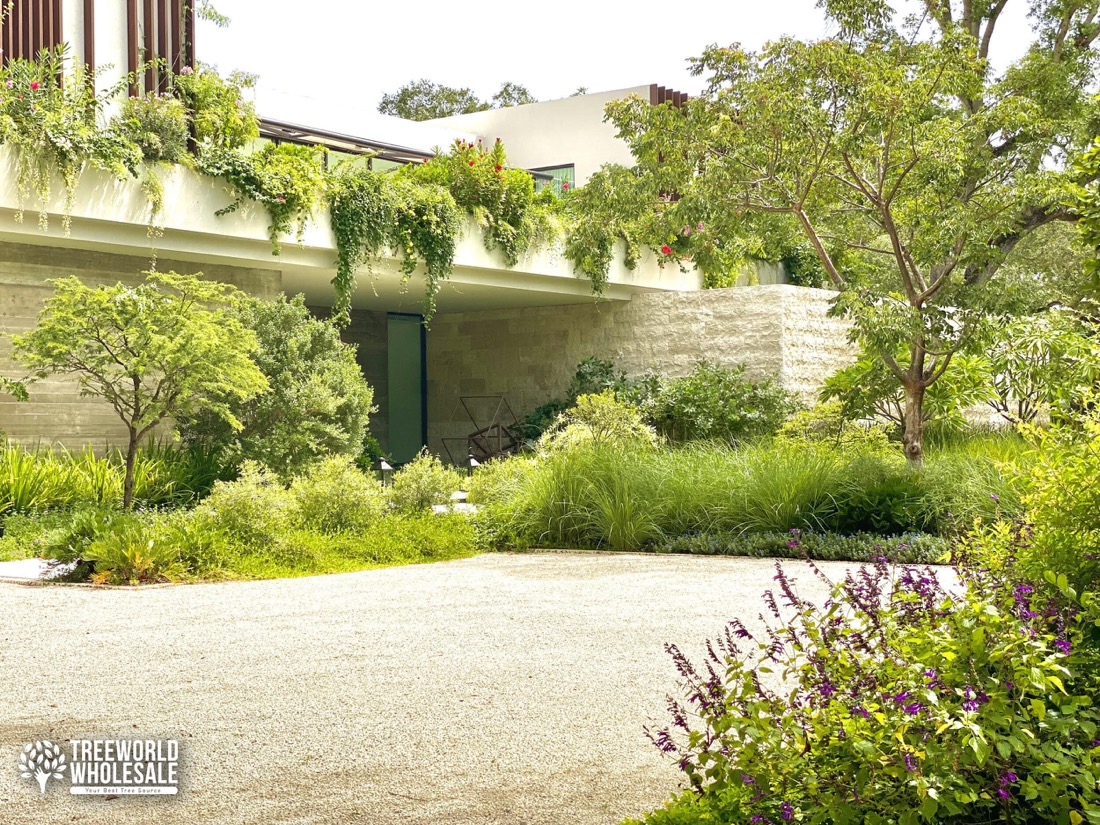 Now on our last project together we got the chance to work hand in hand with Ana Miron. Starting with the selection of the tree material.  That included a lot of color and texture.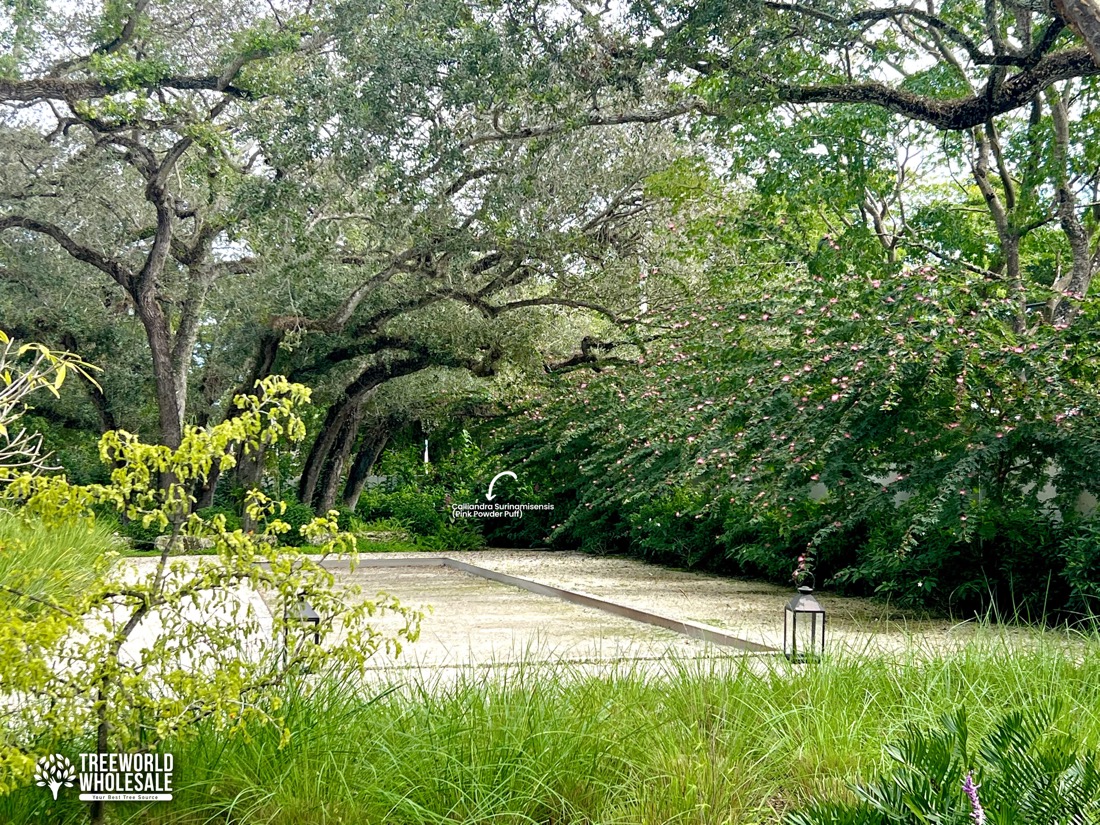 So, raging from the sprawling branches of the pink powder puffs that cover the wall. Over to the welcoming blue blooms of the Florida Lignum Vitae (Guaiacum Sanctum).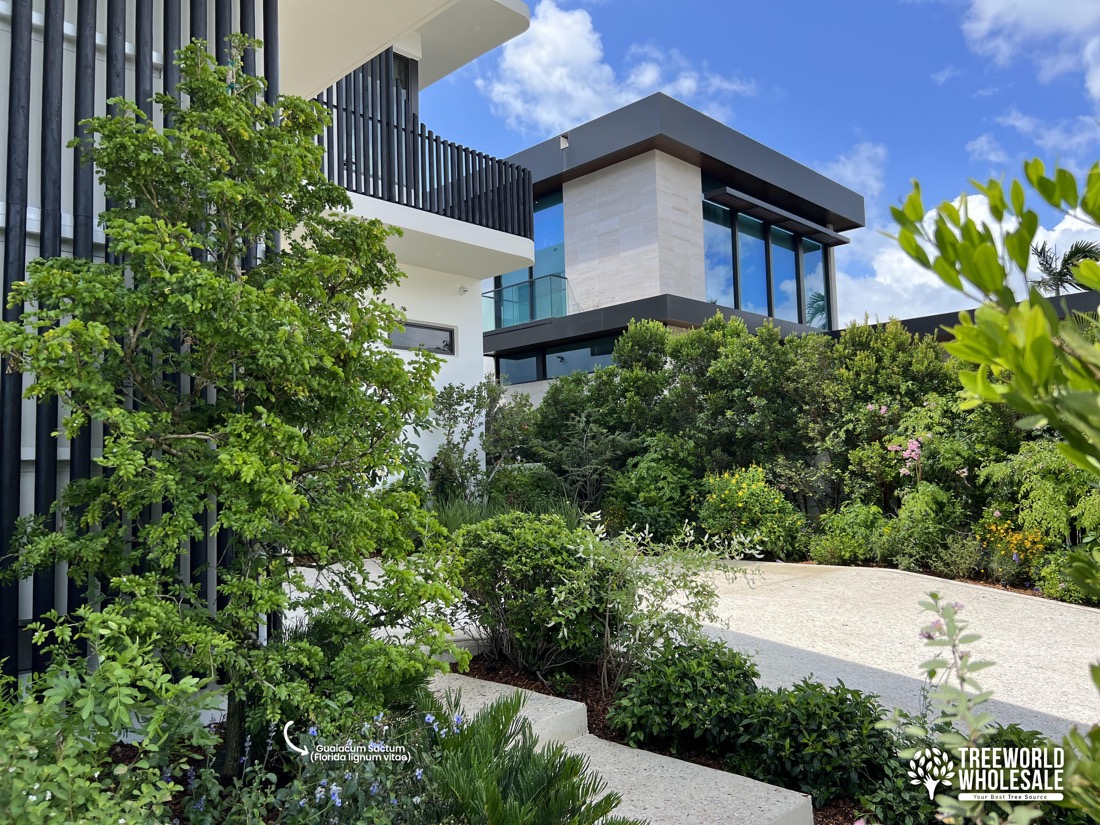 Blending in with beautiful flowering trees such as the Hong Kong Orchid (Bauhinia X Blakeana), African Tulip (Spathodea Campanulata), and Jamaican Poinsettia (Euphorbia punicea), and the fruity Jaboticaba! Moreover a grouping of Cabadae Palms, the striking Simpson Stopper, the tropical Sea Plum, and the native Marlberry. Leaving for the final touches, they decided on Clusia Vermelha and the pinwheel jasmine.
When working on these projects full of Green Mindfulness there is no other feeling left behind than satisfaction. And the conviction of being part of something.
Foto credits: La Casona Garden Design
Loading Plant Material at TreeWorld -Landscaping Project