The process of building a bayrum hedge oasis…
I was recently contacted by my friends over at Waterfalls with an exciting request of closing in a property to create the perfect den for their client. And after a few seconds of not only deliberating on the requirements needed for their project. I thought about how much I could relate.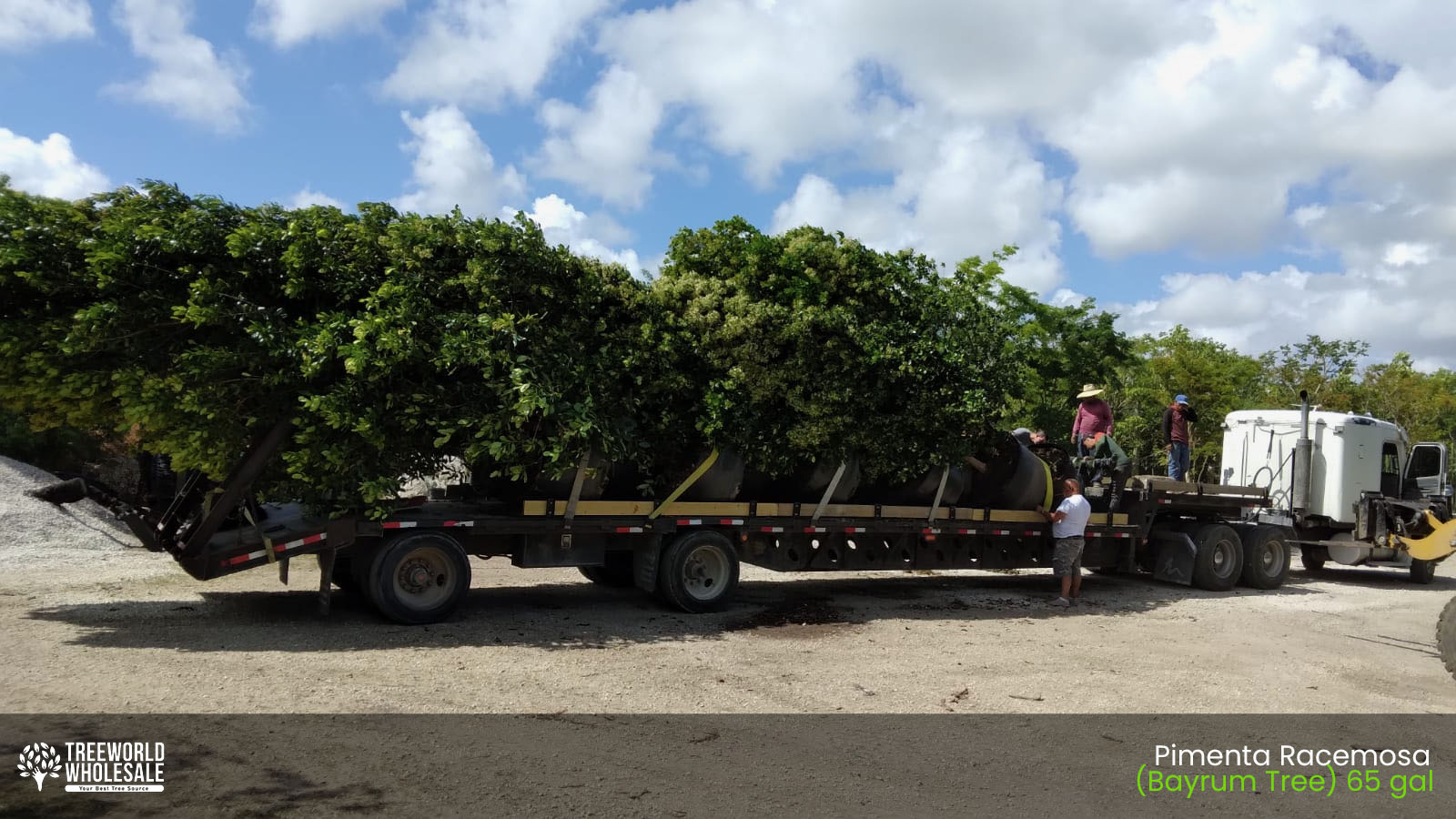 Those who know me, know exactly how in love with nature I am. How I choose green over gray every single time.  So, I can relate not only to the idea of privacy but the need to be surrounded by all hues of greenery. But green does necessarily have to be "monochromatic" so I immediately recommended a Bayrum Hedge (Pimenta Racemosa).
As this evergreen, not only does it have beautiful leathery foliage! It has much more to offer. With its blooming habit of small but profuse white flowers, round black fruit, and attractive exfoliating bark. Ensuring not only the element of privacy for this project; but also highlighting the features and beauty of the Bayrum Tree.
Furthermore, as the Bayrum hedge (Pimenta Racemosa) will not only assure the aesthetics of this project… this tropical tree (Caribbean native) makes for a great choice for landscaping in warm areas without any subfreezing temperature. Fosters well in the fertile soil of the region and the tree is also tolerant to salty soils and high wind speeds. Which makes them an ideal choice for places like South Florida.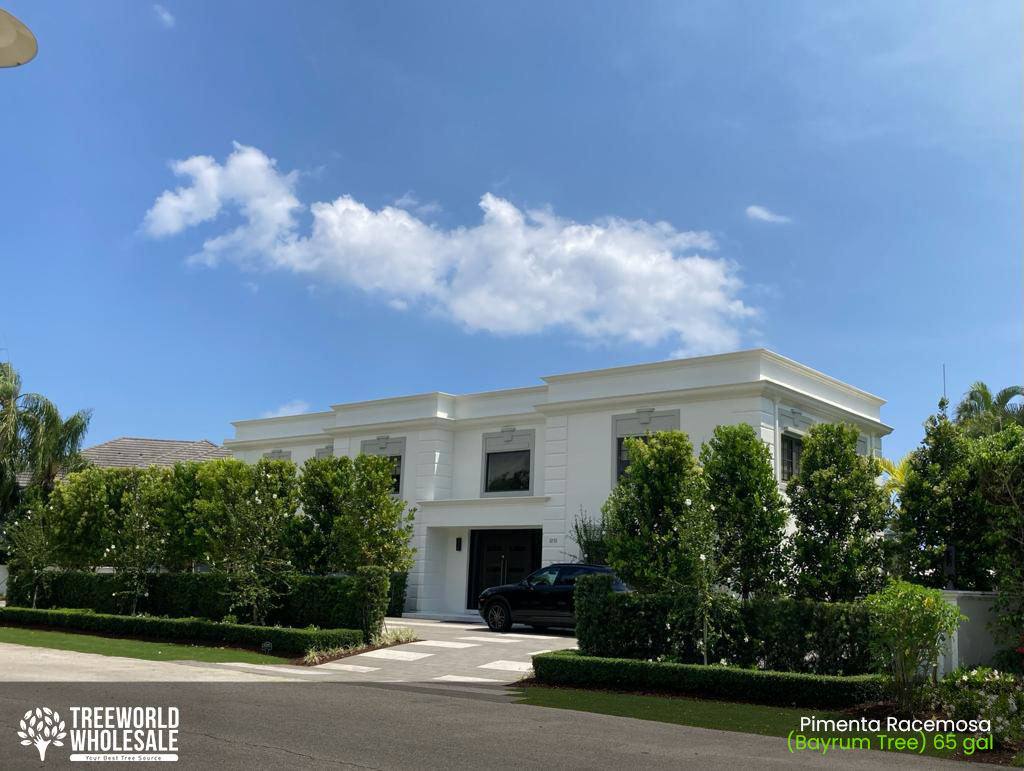 So, back to the project, we managed to fence the property with 21 standard form, Bayrum Trees of 65 gallons each. Ensuring an oasis of tranquility nature and green within the city. A Bayrum Oasis.

Best privacy hedges South Florida
We are strong advocates for the use of the Bayrum Tree (Pimenta Racemosa) as a privacy hedge.  For a better preview of the sizes, we carry check out our specification chart on the Pimenta Racemosa. Also, if you desire to consider other options you can look into the native Cinnamon Bark (Canella Winterana), the stunning green Calophyllum Brasiliensis, the always versatile Jamaican Caper (Capparis Cynaphollara), the green and silver Conocarpus (buttonwood) and the stoppers, among other options. Check our full list here!