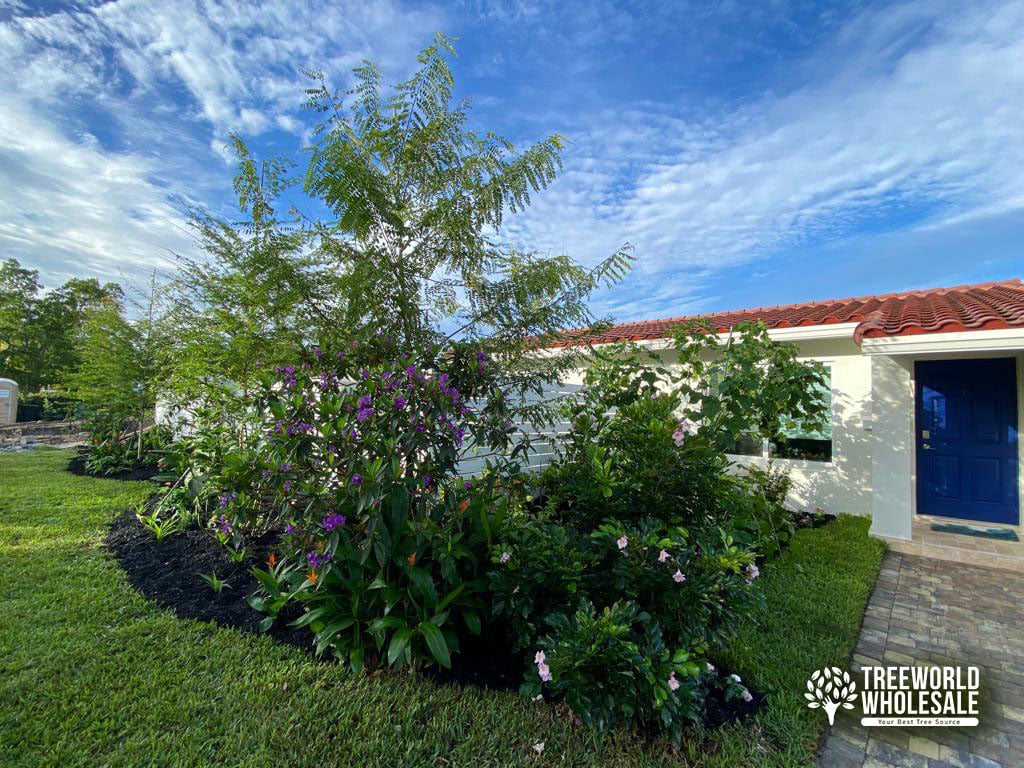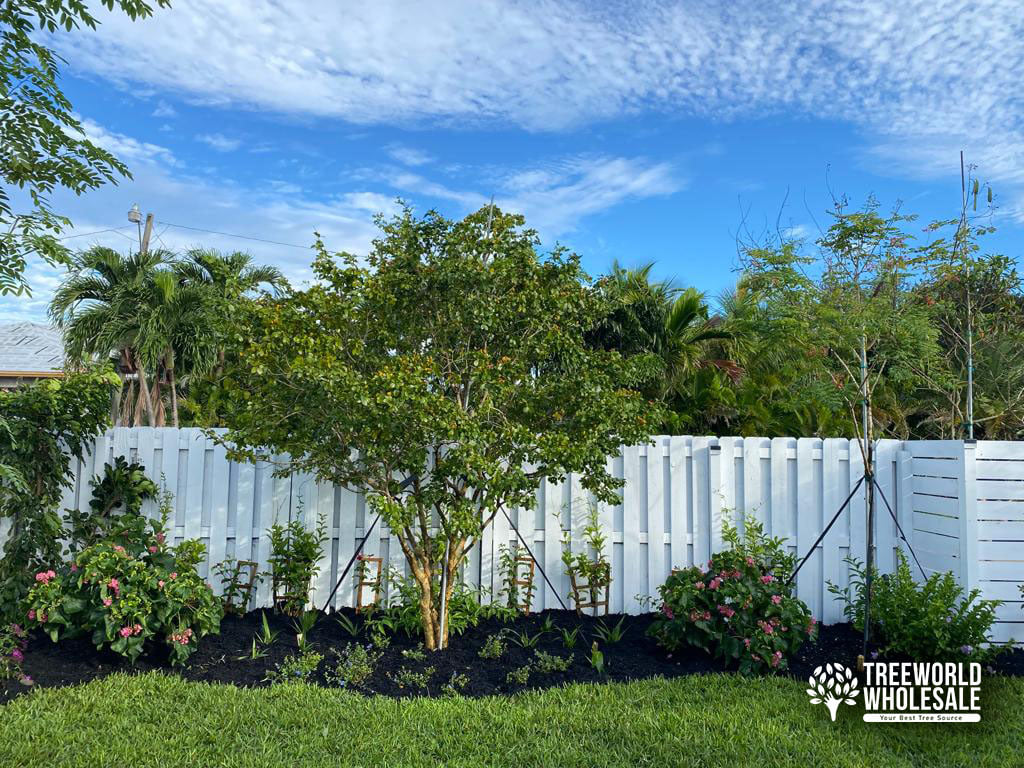 One of our latest projects! We were commended with the task of providing, some of the best flowering trees for this particular design. We love projects like this one, where one is not shy and seeks explosive color and beautiful blooming.
One that will be provided by a spectacular 100 gallons blue jacaranda (Jacaranda Mimosifolia). Which features a vase-shaped, irregular, open crown that features soft and delicate leaves; like mimosas. Alongside, blue to purlpe flowers are borne on terminal clusters which measure up to 10 inches long. In the same way, a set of lovely pink cassias (Cassias Bakeriana) that once they go through their leafless period branches will be full with a  showy display of fragrant pink-purple flowers with yellow stamens. Besides, these large and showy blooms have a 2-inch stem and 3 long stamens. Indeed, Cassia blooms in early spring (March-April) in 4-10" long drooping racemes.
Finally, and as an ultimate centerpiece of the design of a flowering tree. One of our favorite accent trees is a 100 gallon Guaiacum Officinale "Tree of Life." That with its light green leathery foliage and blooms o shades of blue that with time shade to white, showing off a color variation during its blooming period.  Is ready to capture all of the attention!
Other flowering trees that  for this landscape design:
This project was done in collaboration with Jenkins Landscape Design
TreeWorld Wholesale Availability
Remember at TreeWorld Wholesale we have 300+ options of native and non-native trees for you to choose from. Including the best flowering trees for your design. So, if you have any further questions or are considering the best fit for your landscape project; please do not hesitate to contact us!